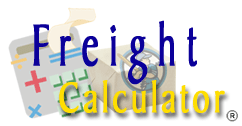 What is a Cubic Meter CBM and How Much Does It Cost To Ship Internationally Per Cubic Meter?
Furniture Shipping or Moving From USA Best Shipped Using Full Container 33 cubic Meters in a 20ft and 66 cubic meters in a 40ft
How B
1 cubic meter is roughly a bit less than a space covering 3 feet by 3 feet by 4 feet
NOTE: When shipping cubic meters we do not charge by weight so you can estimate the weight. We charge a minimum of 1 Cubic Meter and then per every 1/100 of a cubic meter so you can end up paying for 1.01 cubic meters and not 2 CBM. We allow 2000 pounds of weight per CBM. You will never reach that density. We charge by size so measure your cargo and get instant freight quote for LCL on the automatic online freight calculator for shipping-household-goods and industrial cargo. Only cargo that exceeds 2000 pounds or 1 METRIC TON of weight inside the space of a Cubic Meter is rated by the METRIC TON and fraction thereof after the first METRIC TON.
What is the cost for International Shipping Per Cubic Meter?
What is the International Shipping Cost Per Cubic Meter of Small Boxes?
23 BOOK BOXES

11 MEDIUM BOXES

8 LARGE BOXES

= one cubic meter

13x13x17 inches
1.5 cubic feet
0.043 Cubic Meters
(approx)

18x18x17 inches
3.1 Cubic Feet
0.091 Cubic Meters
(approx)

18x18x24 inches
4.5 Cubic Feet
0.125 Cubic Meters
(approx)
Or mix and match:
| | |
| --- | --- |
| | = one cubic meter |
| | = one cubic meter |
| | = one cubic meter |
Home of the First Commercially viable International Online Instant Freight-Calculator and Quote Generator
APX logos NVOCC Logos and Freight-Calculator logos are registered service marks of Air Parcel Express, Inc.
Copyright © 2013 Air Parcel Express, Inc. All Rights Reserved