SHOPPING IN USA AND USING OUR WAREHOUSE FOR RECEIVING GOODS: You can shop online from many shops and suppliers and have your goods delivered to one of our warehouses closest to the suppliers. Chose LCL Cargo for Ocean Consolidations and make a quote for 2 cubic meters then book it online. You will receive the address for the warehouse and a special booking number to be placed on all the boxes and paperwork. You can have the
booking number be the BOX number on the senders shipping document, that way the warehouse can determine who the cargo belongs to and reserve your space. The operations dept will inform you of the final cubic meters and adjust your charges based on the real dimensions.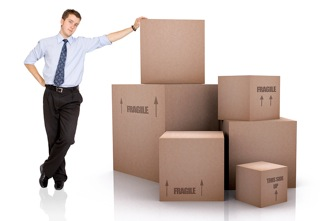 Free LCL Storage 30 days. After 30 days the storage is calculated per month at $0.05 PER POUND OR .50 per cubic foot with a minimum charge of $25.00 per WAREHOUSE ENTRY. EXAMPLE AFTER 30 DAYS: A large 500 POUND pallet 42" x 48" x 84 inches = 98 cubic feet X $0.50 PER CUBIC FOOT = 45.60. per MONTH. Small cargo will be rated at the minimum MONTHLY rate $25.00
For Household Goods and Personal Effects Please Note: Although 90% of all Household Goods are loaded by the shipper himself or with the help of a crew at the shippers address, sometimes we can receive Household Goods and Personal Effects at our stations - provided they are packed and not exposed.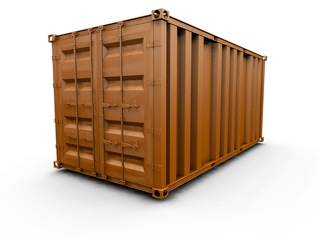 In order to receive them all items must be protected, properly packed and marked. All furniture must be crated in order to be received at our warehouse, that is why it is much cheaper if we bring the container to your door and you load all your household goods and personal belongings inside the container. We do not require that you pack or crate your goods if you do the loading yourself at your home. Crating is available at most of of our stations and we palletize all household goods. If you need manpower go to http://www.laborready.com/ and if you need packing supplies go to http://www.uline.com leave the shipping to us.
To save time and money 90% of Household Goods shippers load their own container at their home. Exposed items can be loaded. You have 2 hrs free and $100 per hour. Drop and pick for a maximum of 4 days can be arranged at double drayage rates. Containers can only be spotted 7 days prior to sailing as voyages open gates for releasing and receiving containers only 7 days prior to sailing. You can try to load your car using a local flat bed tow truck with straps and braces.
Note: If you are shipping LCL or AIR CARGO ALL warehouse RECEIVING AND LOADING AND STORAGE charges are included with the exception of palletizing or storage over the initial 1 month free period. All household goods must be palletized. We do not receive exposed un-boxed household goods at our warehouses. The final palletized dimensions will be used to re-input the values to the Air Cargo or LCL Calculators
If you need manpower http://www.laborready.com
If you need packing supplies http://www.uline.com
Industrial Shippers normally have dock height loading docks and a live load is sufficient. Receiving hours 8am to 4pm M-F