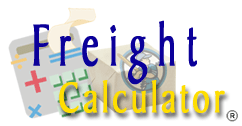 International Shipping Services from Dallas
Welcome to our premier shipping company, deeply embedded in the dynamic city of Dallas, providing unmatched international shipping services. We're specialists in offering a variety of freight solutions, such as sea container shipping and air freight services, all catering to the global market from our Dallas base. With our advanced Freight-Calculator platform, headquartered in the hub of the Big D, managing your shipments becomes an effortless task.
Ocean Container Shipping Rates
Our user-friendly and efficient platform enables you to procure precise shipping quotes, schedule container bookings, and coordinate logistics seamlessly. As a company that understands and embodies the spirit of Dallas, we acknowledge the significance of top-tier service in meeting the demands of the fast-paced shipping industry. Our warehouse and logistics operations in Dallas mirror this belief and are poised to address your shipping requirements with unmatched expertise and efficiency.

International Air Freight Shipping
Whether your shipping needs call for Ocean Container or Air Freight, our Dallas-based Freight-Calculator offers instant and accurate quotes tailored to your specific requirements. Recognizing the essential role of affordable shipping for businesses, our platform compares rates across various modalities, presenting you with the most competitive prices in the market.


International Shipping From Dallas To Countries Worldwide:
Our extensive services, covering air, sea, and land transportation, ensure your cargo is delivered securely and promptly. Furthermore, our platform provides support for customs clearance and cargo insurance, ensuring a smooth and stress-free shipping experience from start to finish.

Navigating our Freight-Calculator is as easy as a Dallas spring breeze. Input your cargo details, and our intuitive platform promptly generates quotes, thereby making logistics planning efficient and saving you valuable time.

A standout feature of our platform is real-time tracking, providing you with the latest updates on your shipment's progress. This feature allows you to stay informed and promptly address potential issues.

As a global shipping company with deep roots in Dallas, we've established a robust network of reliable carriers and freight forwarders adhering to international safety standards. This ensures your cargo is always in safe hands.

Our dedicated customer support team, operating tirelessly from our Dallas office, is always on standby to assist you. We offer expert advice and customized solutions to cater to your unique shipping needs.

Our Dallas-based Freight-Calculator allows you to save time and resources, enabling you to concentrate on your core business activities. We aim to provide you with a seamless shipping experience coupled with exceptional service.

Choose our leading Dallas shipping company for all your international shipping needs. Experience the convenience, reliability, and cost-effectiveness of our freight services. Contact our Dallas office today to set sail on your next shipping journey.

Instant International Shipping Quotes and Bookings: Obtain precise quotes for cargo shipments from our Dallas-based platform, enabling confident logistics planning and time savings.

Comprehensive freight services: Our platform, firmly rooted in Dallas, covers air, sea, and land transportation, ensuring secure delivery. We also provide support for customs clearance and cargo insurance.

Competitive International Shipping Rates: Enjoy the most competitive rates in the market by comparing prices from various carriers on our Dallas-based platform, reducing shipping expenses.

User-friendly interface: Take pleasure in a streamlined experience with our intuitive, Dallas-based shipping-calculator, enabling quick input of cargo details and effortless quote generation.

Cargo tracking: Keep tabs on your shipment's progress with our real-time tracking feature, receiving timely updates for peace of mind and efficient issue resolution.

Global Shipping Network: Access our extensive network of reliable carriers and freight forwarders from Dallas who adhere to international safety standards for secure and efficient transport.

Expert support: Our dedicated customer support team, operating from our Dallas base, is ready to assist you, providing guidance throughout the shipping process and helping you make informed decisions.

Customized Solutions: Tailor our freight forwarding services to your needs with flexible and customized options from our Dallas-based shipping-calculator, accommodating unique requirements and special requests.

Secure Transactions: Have confidence in our advanced security measures on our Dallas shipping-calculator to safeguard your data and transactions, ensuring the confidentiality of your personal and financial information.

Time-saving: Streamline your operations by entrusting the freight forwarding process to us in Dallas, allowing you to focus on your core business activities and save valuable time and resources.
List of Office Locations in USA:

International Shipping from Dallas, Ocean Container Shipping, Air Freight Services, Leading Shipping Company, Efficient and Reliable Services, Cutting-edge Platform, Accurate Quotes, Container Booking, Logistics Coordination, User-friendly Platform, Sailing Timelines, Consolidation of Goods, Efficient Loading Procedures, Proper Documentation, Effective Communication, Operations Department, Export Documentation, Bill of Lading, Freight-Calculator, Managing Ocean Container Shipments, Complexities of International Shipping, Experienced Importer, First-Time Shipper, Exceptional Service, Dedicated Team of Experts, Trusted Industry Leader, Seamless Shipping Experience.

International Shipping Resources
Freight-Forwarders / International Shipping
/
Global MAX Network
Call For Any Questions Call Tel: 929-755-2880 or 628-688-5272
Copyright © 1991 - NVOCC All Rights Reserved. 06/07/2023 - Powered by Freight-Calculator.Com